On the first day of the conference, Monday, September 7th, we arrange various short courses and workshops, to extend the technical programme of the conference. These courses require seperate registration, which can be done convinently through the conference registration system.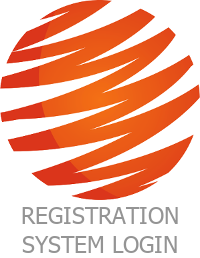 Short courses
In situ testing using the DMT, the SDMT and the Medusa DMT
This course is focused on in-situ testing equipment, in particular the Flat Dilatometer (DMT), the Seismic Dilatometer (SDMT) and the Medusa DMT. A technical presentation will introduce in detail working principle, test procedure and interpretation of the field readings to obtain geotechnical parameters for design. Comparisons with results of other soil testing equipment will be shown. The presentation will illustrate all of the main geotechnical applications for which this test is commonly used worldwide with practical examples and also the latest research topics and findings. Experience offshore will also be addressed, particularly for performing Vs measurements in nearshore conditions and for very deep offshore Dilatometer testing (Medusa DMT). Invited speakers will share their direct experience in case history projects. A final discussion involving both participants and speakers will address all possible topics of interest.
Participants will have the opportunity to simulate DMT and SDMT tests in the classroom.
This short course is for both attendants that are not familiar with the DMT/SDMT/Medusa as well as experienced users, considering the recent developments of the last years. Certificate of attendance will be provided to each participant.
Speakers:
Eng. Diego Marchetti, Studio Prof. Marchetti – Italy
Prof. Paola Monaco, University of L'Aquila – Italy
Prof. Sara Amoroso, University of Chieti-Pescara – Italy
International Invited Speakers:
Eng. Antonio Damasco Penna, Damasco Penna Engenharia Geotecnica – Brazil
Eng. Marco Holtrigter, Ground Investigation – New Zealand
Eng. Roger Failmezger, In-situ Soil Testing – USA
Eng. Allan McConnell, Insitu Geotech Services – Australia
Eng. Darren Ward, In Situ Site Investigation – UK
The short course is organized by Eng. Diego Marchetti, Studio Prof. Marchetti – Italy.
Duration: whole day (9 am - 4 pm).
Short course participation fee: 80€
---
Conference workshops
---
Pre-conference workshops